OUR BRAND PROMISE
Deliver, on spec, on time and on budget
OUR BRAND PROMISE
Deliver, on spec, on time and on budget
Activewear manufacturer in Bangladesh
SiATEX is a globally recognized on-demand activewear manufacturer based in Bangladesh. This company's products are primarily exported to the United States, Canada, Europe, the Middle East, Australia, and other countries. We are a well-known company that manufactures our clothing with the highest quality in mind. We have ethically produced their activewear using sustainable processes. Many of their well-known items of apparel include T-shirts, polos, yoga wear, tracksuits, leggings, shorts, joggers, seamless pants, sports bras, fitness pants, men's and women's activewear, and so on.
We manufacture garments based on the designs and technical files provided by our customers. We offer very competitive pricing, sample development, quality production, and on-time delivery. SiATEX has shipped to more than 30 countries since 2021!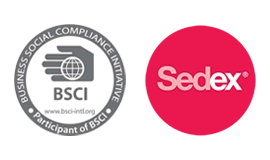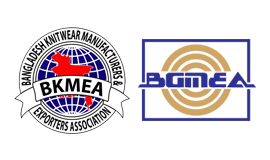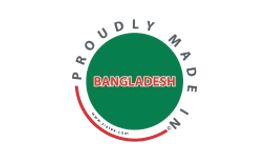 Our services include
Costing & Pricing
Research & Development
Patterns & Grading
Prototypes & Samples
Fabric Sourcing & Development
Trims & Accessories
Washing & Treatments
Printing & Embroidery
Manufacturing
Quality Controlling
Testing & Reporting
Shipping & Delivery
OEM Clothing Manufacturer in Bangladesh
We produce t-shirts, tee shirts, tank tops, polo shirts, hoodies, sweatshirts, sweatpants, polar fleece and ship worldwide from our production facilities in Bangladesh. T-shirts Factory.
Why Choose SiATEX?
We're all about making your ideas into reality by using quality materials, superb craftsmanship, and stylish designs. We'll help elevate your brand by producing personalized products such as shirts, tote bags, sports jerseys, and even drinkware that feature your logo and tagline that will give your company exposure in ways that no billboard, magazine ad, or posters can replicate.
Tried and Tested
As the leading clothing manufacturer in Bangladesh, SiATEX has worked with industry leaders and multinational corporations for customized apparel needs. From quality jackets and breathable polo shirts to stylish face masks and bags, SiATEX has gained a reputation for producing quality products that suit the clients' vision.
Easy Process
Don't know where to start? No problem. All you have to do is to tell us your idea and we'll reply with a mock design and a quote, so you'll get an idea of what the final product will look like and whether it'll fit your budget. Before we get started on making your customized apparel, we'll send you a prototype to see if it fits your standard.
Wide Range of Services
When it comes to customization, it's not just limited to one type. We offer screen printing services for t-shirts and caps. This is perfect for companies that are looking to give employees giveaways during events like team bonding activities and Christmas parties. We also do embroidery to show off your logo the way it's meant to be seen. For more colorful and complicated designs, we do dye-sublimation printing to achieve quality and long-lasting products that will make your logo pop. For jacket designs, we also offer pattern making. It's ideal for varsity jackets during team building and other company events.
New Normal Ready
We recognize how the pandemic has changed the landscape of the workplace which is why we also produce quality protective gear for our customers. From breathable but safe face masks and face shields to PPE jackets, we have several ready-made designs that are just waiting for your company logo. We also offer the opportunity to produce protective gear from scratch to make unique apparel that suits your company or brand's image.
Custom Quality Print
We use sublimation printing to engrave your team designs. As part of our promise of quality craftsmanship, SiATEX custom prints are there to last a long time. The print is light on the fabric and will not quickly fade out even after several washes.
Design from the Pros
Have an idea in mind, but don't know how it will pan out? Fret not! SiATEX has you covered. When it comes to personalized apparel, you will never have to feel lost. Our design team is with you every step of the way to co-create and customize your team uniform.
Free Design Consultations
Besides quality prints and custom apparel, we offer FREE mock-up consultation as well―no hidden fees or charges! Simply select a style, send a design, and we will do our best to fulfil your request―from full-on prints, fonts, cuts, numbers to crazy color combos in all sizes. Everything is customizable to your liking!
Big Savings
Bigger orders mean bigger savings with SiATEX. Higher bulk purchases on our print on demand clothes and other products will earn you a superior price per unit.
Get Your Free Mock-Up Today!
Get your custom apparel! Creating one has never been this easy as with SiATEX. It all begins with your idea. To get started, drop us an e-mail at [email protected] or give us a call anytime from 9 AM to 5 PM, and we will get back to you in a jiffy! Do expect a full mock-up design and a quotation for your approval.
No logo yet?
No worries! We will help you create a custom design to make your custom apparel stand out!
So, what are you waiting for?
Place your orders now. You can try out our different products such as custom T-shirts, polos, jackets, pajamas, underwear, etc.
Garments Manufacturers in Bangladesh
Garments manufacturers in Bangladesh are part of a thriving industry that has become an important contributor to the country's economy. These manufacturers produce high-quality garments for the international market at competitive prices, making them a top choice for many clothing brands around the world. From mass production garment factories in Dhaka to specialist tailors who create handmade luxury garments for export, there is something to suit every fashion buyer's needs. With a strong emphasis on sustainability, these manufacturers need to adhere to strict quality standards and safety requirements in order to ensure their products are ethically sourced and produced. As such, they are at the forefront of responsible manufacturing in South Asia and have made their mark when it comes to ethical fashion globally.
What is the average cost of production for garment manufacturers and suppliers in Bangladesh?
The average cost of production for garments manufacturers and suppliers in Bangladesh is highly competitive in comparison to other countries, with prices estimated to be around 1/3 lower than those found in the United States and Europe. This has made the country an appealing choice for many large retailers, with Bangladesh becoming the second largest exporter of garments in the world in 2020. There are currently around 4,500 garment manufacturers and suppliers in Bangladesh, with the industry employing over 4 million people.
How many garments manufacturers and suppliers are there in Bangladesh?
The demand for garments from Bangladesh has seen a dramatic rise in the past decade, due in no small part to the country's competitive production costs and wide selection of labour resources. In 2010, Bangladesh exported $12 billion worth of garments, which rose to $38 billion in 2020 – making it the second largest exporter of garments in the world. This increase in demand is continuing to drive the industry forward, with plans to open new factories and increase their workforce in the near future.
How has the demand for garments from Bangladesh changed over the past decade?
When it comes to garment production costs, Bangladesh is significantly cheaper than most other countries – with prices estimated to be around 1/3 lower than those found in the United States and Europe. This has been a major factor in driving demand for garments from Bangladesh, as retailers are able to significantly reduce their production costs while maintaining quality.
How does Bangladesh compare to other countries in terms of garment production costs?
To compare Bangladesh's garment production costs to other countries, it is important to consider the cost of labour and materials, as well as local regulations and other factors. Generally speaking, countries with lower labour costs tend to have lower garment production costs and Bangladesh falls firmly into this category. In addition, Bangladesh also has an abundance of labour resources, making it an attractive choice for retailers looking to reduce their production costs.
What safety regulations do garments manufacturers and suppliers in Bangladesh adhere to?
In response to these challenges, Bangladesh has implemented a number of safety regulations and codes of conduct to ensure garment workers are provided with adequate protection. These include the Bangladesh Fire and Building Safety Accord and the Bangladesh Accord on Fire and Building Safety, both of which require factories to adhere to international standards of safety. Additionally, the government has implemented minimum wage requirements and allowed for collective bargaining to ensure garment workers are paid a living wage.
What changes have been made to the industry in Bangladesh in recent years?
In recent years, the industry in Bangladesh has undergone several changes. The country has established a number of export processing zones to attract foreign investment, which has helped to modernize production processes. Additionally, the government has implemented a range of incentives for investors, such as tax holidays and duty exemptions, which have encouraged foreign companies to set up operations in Bangladesh. Finally, Bangladesh's government has invested heavily in training programs for garment workers, helping to improve their overall skill levels and make them more productive.
How has the industry in Bangladesh been impacted by the recent economic crisis?
The global economic crisis of 2020 has had a significant impact on the garment industry in Bangladesh. The country's garment industry is the second-largest in the world and is largely dependent on exports. The pandemic has led to a decrease in demand for clothing and a sharp decline in orders from international buyers. This has resulted in decreased revenues for Bangladeshi garment manufacturers and suppliers, forcing many of them to lay off workers or even close down. To protect its garment workers, the Bangladeshi government has implemented various initiatives, such as providing financial assistance to those affected by job losses, as well as offering legal protection and advice to workers.
How does Bangladesh ensure that its garments are produced ethically?
Ensuring that garments produced in Bangladesh are produced ethically is a major challenge for the industry. To ensure that garment factories adhere to ethical standards, the Bangladeshi government has implemented several initiatives such as introducing minimum wage laws, providing free healthcare and education, and regular inspections of factories. Additionally, international organizations such as the International Labour Organization (ILO) have also put in place standards to ensure ethical production in the garment sector.
What are some of the best practices that have been implemented by garments manufacturers and suppliers in Bangladesh?
The Bangladeshi garment industry has implemented several best practices to ensure efficient and ethical production of garments. These include the use of sustainable materials, automation of processes, and improved working conditions. Additionally, many manufacturers have also adopted green practices such as energy-efficient lighting and water conservation. Moreover, garment factories have implemented a comprehensive safety program to protect workers from workplace hazards and accidents.
What initiatives has the Bangladeshi government taken to protect the rights of garment workers?
The Bangladeshi government has taken various initiatives to protect the rights of garment workers, such as introducing minimum wage laws, providing free healthcare and education, and regular inspections of factories. The government has also established the National Tripartite Plan of Action (NTPA), which is a platform for collaboration between employers, workers, and government bodies. This platform allows all stakeholders to come together to discuss issues related to the industry and find solutions to challenges faced by garment workers. Additionally, the government has also introduced a grievance redressal system to ensure that workers are able to access justice if their rights are violated.
What can other countries learn from Bangladesh's success in the garments industry?
Bangladesh's booming garments industry is an example of the success that can be achieved when the right strategies and infrastructure are put in place. Bangladesh has become the second largest exporter of garments in the world, and there are many lessons to be learned from their success. One of the key elements of Bangladesh's success has been their ability to capitalise on advances in technology and utilise them to improve efficiency. Automation, analytics, and artificial intelligence have all been utilized to streamline processes and reduce labor costs.
How has technology been utilized by garments manufacturers and suppliers in Bangladesh to improve efficiency?
The Bangladeshi government has also played a key role in the growth of the garments industry by providing incentives to attract foreign investment, such as duty-free access to international markets, tax exemptions, and preferential loans. The government has also invested heavily in infrastructure and established special economic zones to provide goods and services to manufacturers and suppliers. This has helped create a conducive environment for businesses to thrive and remain competitive.
What strategies are being used by garments manufacturers and suppliers in Bangladesh to remain competitive?
Another key factor in Bangladesh's success has been their focus on quality and compliance. The government has implemented stringent labor laws, including minimum wages and standards, as well as regulations on workplace safety. This has enabled the country to gain a reputation for producing high-quality garments and ensured Bangladesh remains a reliable supplier for international buyers.
Order Information:
Product photos are for reference only; items in the custom-made garment section are not for retail sales.
The information below is for reference and may change upon order confirmation.
Size specifications and fabric swatches may vary. Please contact SiATEX to confirm details before placing your order.